RenewABILITY Energy Inc. (REI) is a developer of cost effective energy saving solutions for institutional, commercial, industrial and residential customers around the world.
Since its formation in 2000, RenewABILITY Energy has established itself as the recognized leader in no-maintenance and low-maintenance Drain Water Heat Recovery (DWHR) technologies throughout the U.S. and Canada.
RenewABILITY Energy designs, manufactures, and sells the patent-pending Power-Pipe® DWHR System. Its headquarters and manufacturing facility are in Kitchener, Ontario (Canada), west of Toronto.
Gerald Van Decker, P.Eng., M.A.Sc.
President and CEO: Gerald Van Decker is the inventor of the Power-Pipe and the key visionary for the Drain Water Heat Recovery (DWHR) market, both within Canada and internationally. He has worked for Natural Resources Canada (NRCan), where he was involved in project management and research and development activities in the field of Solar Heating Technologies. In July 2000, he left NRCan to start RenewABILITY Energy Inc. Gerald Van Decker holds a Master's Degree in Mechanical Engineering and a Bachelor's Degree in Systems Design Engineering, both from the University of Waterloo. His Master's Thesis on modeling Transpired Solar Air Heaters (e.g. Solarwall) was published in the International Journal of Solar Energy. He has participated in International Energy Agency (IEA) tasks for market development in the water heating sector and he has worked for the research and development arm of Sweden's largest power utility, conducting research and development in the field of Solar Water Heating Technologies.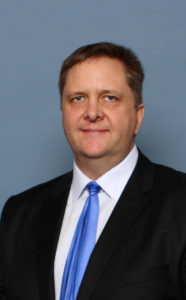 Rod Buchalter
Vice President of Sales and Market Development: Rod Buchalter is the 1st Vice President and former President of the Brantford Home Builders' Association in Canada. Rod spent 20 years with Union Gas, a large natural gas utility in Southwestern Ontario, in various Account Management roles working with builders, retailers and HVACS promoting Drain Water Heat Recovery (DWHR). Currently he develops residential and commercial DWHR programs in partnership with utilities and large production builders. Rod graduated from the Business program at McMaster University in Hamilton, Ontario in 1989 with a major in Marketing.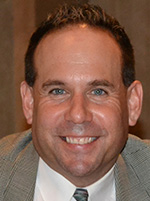 Jonathan Cook
Vice President of Operations: Jonathan Cook has over 20 years of manufacturing and engineering experience, having held various positions with companies such as Tigercat Industries, Shred-Tech, AXO Shredders, and most recently, Alpine Shredders where he was the Service Engineering Manager for North America.  Jonathan graduated in 1995 with an Honours diploma from Advanced Architectural Technology, Honours Certificate in Fluid Power in 1998, and Industrial Lubrication in 2000, all from Mohawk College of Applied Arts & Technology in Hamilton, Ontario. Currently, he is working on his CIM designation through Conestoga College in Kitchener, Ontario.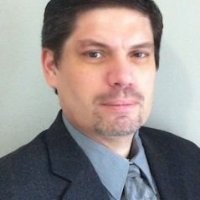 RenewABILITY Energy Inc.'s Privacy Policy
Our Company is committed to providing every customer with great service. We consider the protection of the personal information of each customer (including potential customers) to be a key part of our high level of service.
We consider "personal information" to be information about an identifiable individual. We do not consider public information found in directories and listings, or business names, addresses and/or contact numbers, to be personal information.
We have adopted, as Company policy, the ten personal information privacy principles stated in the Canadian Standards Association (CSA) Model Code for the Protection of Personal Information. The ten principles are as follows:
(1) Accountability - We will identify individuals in our Company who are to be specifically responsible for our compliance with the CSA Code. Their responsibilities will include making sure that third parties who process personal information on our behalf will comply with the CSA Code.
(2) Reason for Collection - We will only collect and use personal information about our customers to identify them, to communicate with them, to protect the Company and its customers against error and fraud, to understand what products and services our customers want and to provide information about our products and services to our customers. We will not disclose any personal information concerning our customers to anyone else and we will not permit anyone else to use personal information about our customers for any purpose without the customer's consent.
(3) Consent - Before collecting, using or disclosing any personal information about any individual, we will ensure that we have the individual's consent in an appropriate form.
(4) Limiting Collection - We will collect personal information only for the purposes stated above unless we receive consent from the individual to collect it for another purpose.
(5) Limiting Use, Disclosure and Retention - We will use and disclose an individual's personal information only for the purposes stated above, unless we have the individual's consent to using or disclosing it for another purpose. We will only keep personal information about individuals for as long as we need it to fulfill our stated purposes.
(6) Accuracy - We will maintain all personal information in our possession in as accurate, complete and up-to-date form as is necessary for the purposes for which it is to be used.
(7) Safeguards - We will protect all personal information in our possession from unauthorized access or alteration or from inadvertent destruction by security safeguards appropriate to the sensitivity of the information.
(8) Openness - We will make this Corporate Privacy Statement readily available on our web-site. Individuals may make inquiries about personal information privacy issues by contacting our privacy officer by telephone (519-885-0283), by mail (RenewABILITY Energy Inc., 500 Trillium Drive – Unit #21, Kitchener, Ontario, N2R 1E5) or by e-mail ([email protected]).
(9) Individual Access - We will give any individual access to the personal information about him or her that we have in our possession. Individuals may request access to their personal information in our possession by contacting our privacy officer by any of the means noted above. In the event that the individual demonstrates that the information which we have in our possession is inaccurate or incomplete, we will make any appropriate changes.
(10) Challenging Compliance - Any individual may address any issues about our collection, use or disclosure of personal information by contacting our privacy officer by any of the means noted above.
The foregoing is the Corporate Privacy Statement of RenewABILITY Energy Inc.